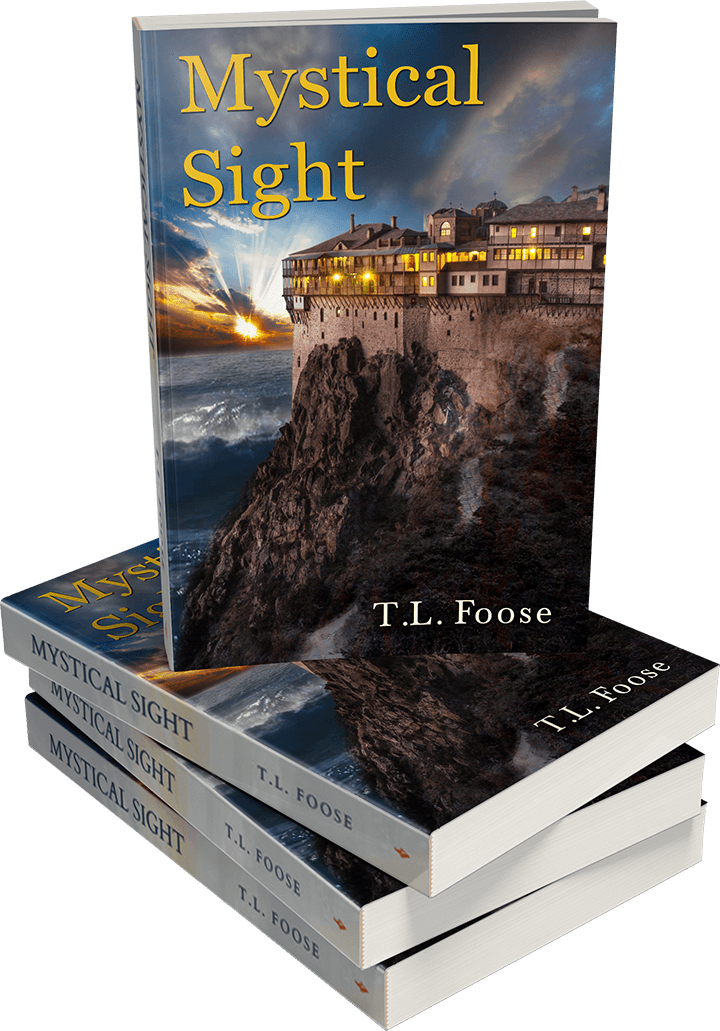 Mystical Sight, by author T.L. Foose, is a mystery thriller that lifts the veil that separates this world from the next. When desperation rears its head, people will go to great lengths to find a miracle.
The story begins when sacred icons with the miraculous gift to heal are stolen. Gus Killian and Frank Rheininger join forces in an unlikely partnership. Gus is a tough-minded investigator who depends on cold hard facts; Frank is a contemplative monk who communes with the spiritual realm.
Bonded by their determination to recover the mystical artifacts, the two men race from the Rockies of Colorado to the monasteries of Greece and Catacombs of Rome. When a series of unnerving events occur, the question becomes: Are these coincidences or miracles? As the worlds of the eccentric pair converge, they realize – together they have the answers, apart they stand alone.
Gus and Rheininger come face-to-face with a devious mastermind who will stop at nothing to possess the healing icons. Soon thereafter, Gus is broadsided when his devastating past becomes a part of the icon equation and it's clear: the icons are not all that are at stake.
"The belief in miracles is universal," T.L. Foose says. "When all hope is lost, people turn to options they would otherwise not consider. At the heart of desperation lies a door of transformation where something unexpected or mystical can intervene. What we believe and why we believe is at the heart of this mystery."
Mystical Sight is available from all major book sellers.